Auto Create Todos for CRM in Zdoo
原创

2018-07-28 15:42:12
Yves

1219
You might find a lot of options, large or small, for managing your customer relationship. The common features that CRM systems have include
Dashboard and Reporting
Lead Management
Contact Management
What if I tell you that you can automatically generate Todos to remind you to track your lead. Would that be great? Let's take a look at how you can do that in Zdoo.


Zdoo
: More than just a CRM
Zdoo is an integrated system for small and medium sized organizations to manage routine works, such as attendence management, HRM, cashflow, CRM, office automation, etc. Zdoo was first designed for our team to manage routines within our company, because we have tried several management tools but their features seem redundant and obscure. For the last a few years, Zdoo features has been optimizing and upgraded. It is now a popular management tool for startups.
Integrate Todo Management and CRM
A CRM tool is supposed to help you nuture your relationships with the customers and drive sales or sustain long-term profitablility. With Todo in Zdoo, you will see the orders that need your attention/contact be created as a Todo in the Calendar. So you will never miss any coming contact with your customer.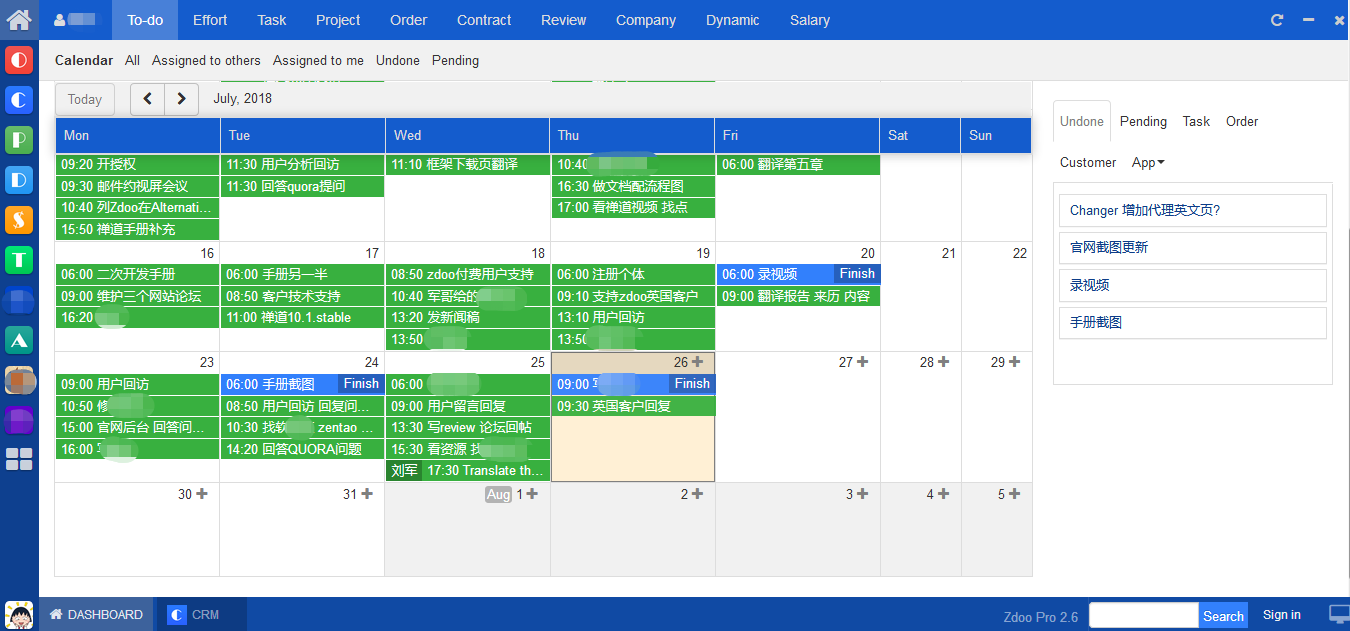 Todo is one of many amazing features in Zdoo. You should vist the website and explore MORE.
Integrate OA with Instant Messenger, Xuan
Xuan is an instant messeger developed by Zdoo team and can be perfectly integrated with Zdoo. If you did not created any Todo in Zdoo today, Xuanxuan notification center will send a note to remind you.